Product description
The RF400 self-cleaning filters and strainers are the most popular products. They are tough, versatile, easy to install and require minimal maintenance. They are used across a wide range of industries for all kinds of dirty water filtration. These filters will filter up to 1000 liters of dirty water per minute.
RF400 self-cleaning filters and intake strainers provide protection against blockage for surface mounted pumps and other connected equipment. These filters can be fitted with coarse stainless-steel filter mesh (1 mm – 6 mm) or finer sintered stainless steel or nylon mesh screens (50 microns – 315 micron). The low intake velocity of these filters ensures that, when fitted with 2 mm woven stainless steel mesh, they comply with current regulations for Eel protection.
Their stainless-steel filter cages make them very strong, long-lasting, low maintenance strainers, requiring only the occasional jet wash or filter change to keep them running.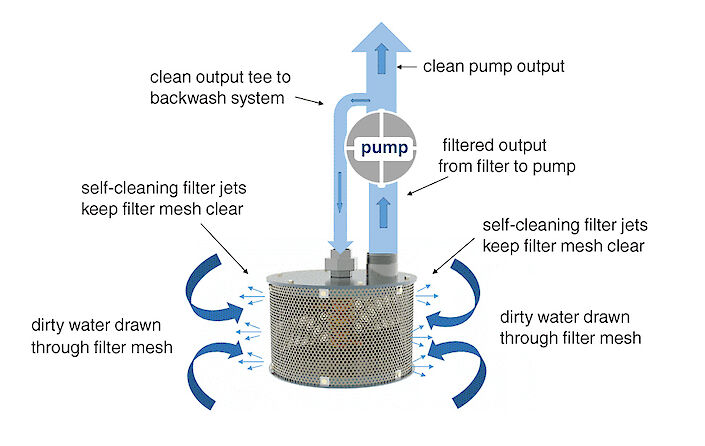 For a larger capacity, our RF600 self-cleaning filters deliver up to 4,500 liters per minute, and we can custom-build larger self-cleaning filters to your specifications. All our filters and strainers use the same patented technology, providing efficient self-cleaning backwash to keep their filter mesh clear for a range of flow rates.