Published: Friday, 4 September 2020
Modified: Wednesday, 30 March 2022
Acniti new Benelux partner: Vsquare Nanobubble Solutions in the Netherlands
Osaka Japan based ACNITI LLC, specializing in developing and producing nanobubble technology systems announces its partnership with Vsquare Holding B.V. based in Vollenhove, the Netherlands. VSquare will market the products under their brand and concept name nanobubble solutions.

The partnership will be on exclusive base for the Benelux and eventually bound to expand for the rest of Europe.
Vsquare Holding director Rick Kirpestein has followed nanobubble technology ever since his visit to Japan 10 years ago and finally found his supplying company in ACNITI , run by 2 fellow Dutchmen, Erik van Berkum and Paul Pepping out of the centre of nanobubble technology, Japan.

ACNITI is selling its own developed TURBITI series of nano bubble mixers to regions across the Globe but was never very active in the agricultural sector of the Netherlands and other industries in Europe. Bestselling items are Turbiti 737, 747 mixing systems and the Oxiti oxygen concentrator.

Mr Kirpestein is convinced these items will conquer his market too. The benefits of the low pressure oxygen nanobubble systems are obvious in fields ranging from vegetable cultivation, flower cultivation, fishery, poultry and livestock, and all the way down to seed germination.

Mr Kirpestein`s speciality is in the food industry, and he has plenty of history with the likes as Nestle, Hero, FrieslandCampina and he will develop new applications with the use of ACNITI`s Ozone nanobubble systems. To also be able to serve the industry with sustainable low energy consuming devices. "Nanobubble technology can and will change the industry for good in terms of cost efficiency and environmental friendliness" according to Rick.

ACNITI also has a range of Ozone resistant Nanobubble systems and Ozone generator built-in oxygen concentrators plus all the measuring equipment needed to monitor the processes involved. DO sensor/monitor, Nanobubble concentration sensor, Ozone liquid sensor are amongst these. Erik," As the matter we are working in is invisible to the eye it is so important to be able the measure processes so to be able to control and steer when necessary".
Both companies are for sure ready for present solutions and most likely for future solutions too.

Paul," We are very excited to have a partnership in the Netherlands, this will be our third partnership for our global aspirations and we are open for more contacts. We trust that all these markets with their specific feedback can gear us further into the development of even more specialized and tailor-made products".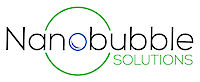 Phone +31 6 437 776 227